Sho Nishino taken by pervert and sucks out thick cum in her mouth - Video Scene 1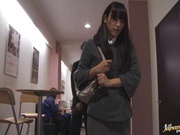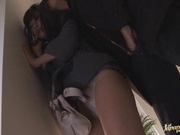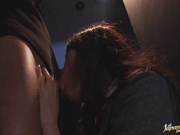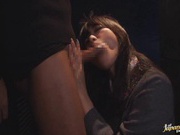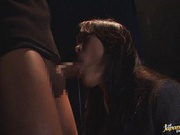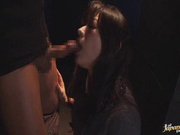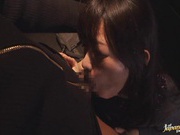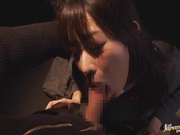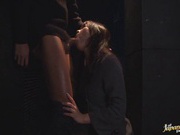 Sho Nishino walks when a guy approaches her and takes her to a place where no one can see. Her sexy body is fondled and ass grabbed by this perverted guy taking pictures. Inside a dark room, he pulls his dick out and stuffs her mouth for a blowjob with a thick load of cum blows on her mouth.
Perverted public restroom sex with facial cum Sho Nishino - Video Scene 2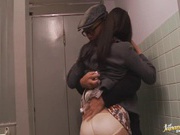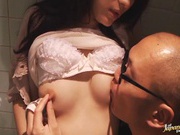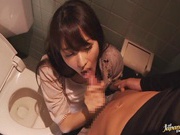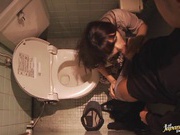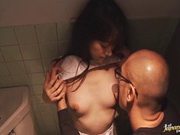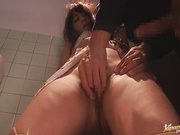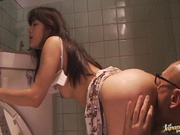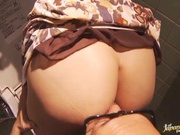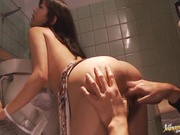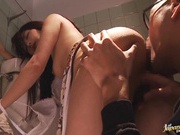 The smokin´ hot Sho Nishino gets horny in the movie theater and sucks cock in a public restroom. It´s raunchy perverted fucking with a hard cock pulled out for stroking and sucking. With her hands on the wall, she gets pounded from behind getting a wad of cum on her beautiful face.
| | |
| --- | --- |
| Categories: | Blowjob, Cumshot, Hardcore, Milf, Public sex, Facial |
| Tags: | cum on face, dick riding, hardcore action, rear fuck, fingering, pussy licking, cock sucking, toilet, public place, hot milf |
| Model Name: | Sho Nishino |
| Duration: | 29:39 |
Beautiful Sho Nishino movie theatre perversion and hardcore sex - Video Scene 3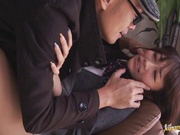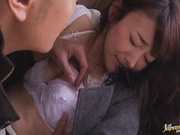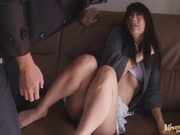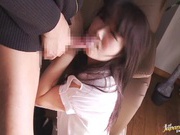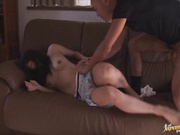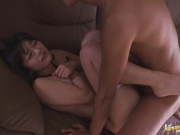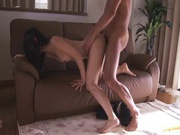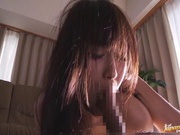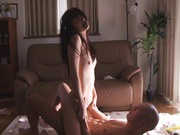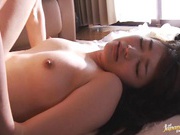 Sho Nishino is at the movie theater with another hottie accompanying her when the friend has her top lifted and nipples fondled by a guy. Sexy Nishino is aggressively handled with a hard cock plunged into her mouth and pounded hard. She lays helpless as a picture is taken after being fucked.
Horny Sho Nishino takes off panties and masturbates - Video Scene 4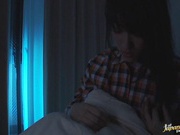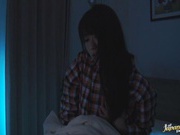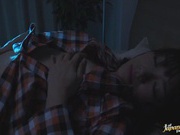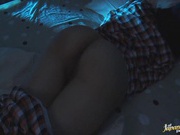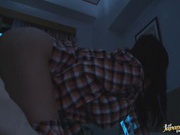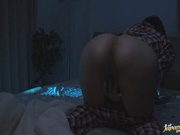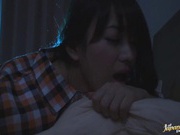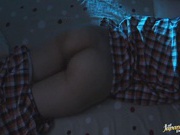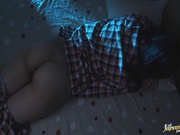 Sizzling hot babe lays in bed and is horny for cock. Sho Nishino takes off her pajama pants and panties and starts to finger her pussy. She´s on all four and sticks out her fantastic hot ass as she diligently works on her hot twat to ease the urge to fuck a dudes cock.
Hot babe finger banged pussy and fucked Nishino Sho - Video Scene 5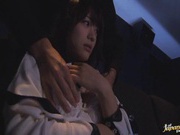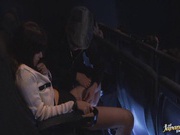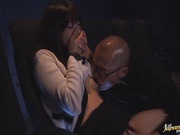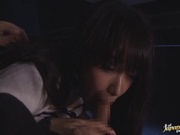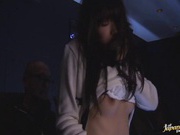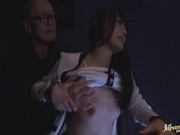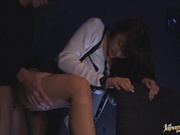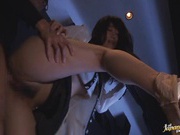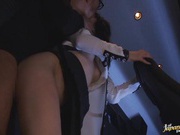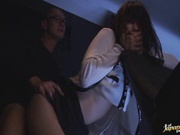 Nishino Sho is a popular Japanese AV actress regularly seen on Japanese variety TV shows. She´s taken into a dark room by a strange dude and gets her hot boobs grabbed. She spreads her legs to have her pussy fingered and is bent over a chair to get banged from behind.
| | |
| --- | --- |
| Categories: | Blowjob, Hardcore, Milf, Public sex |
| Tags: | cum on ass, hardcore action, rear fuck, cock sucking, tit licking, pussy stimulation, public place, hot milf |
| Model Name: | Sho Nishino |
| Duration: | 23:28 |
Join Now & Get Access to
All Super Mega Content right now with easy 3 steps
Sites: 24
DVDs: 6119
Videos: 25816
Pictures: 7952
Models: 2624
Only $7.50/month
Don't Hesitate
Join Now
100% Anonymous
100% Trusted
100% Secure
Risk Free
Credit Card
Money Back Guarantee
VeriSign Trusted
Safe Web Hosting

Secure and Safe Data Management.

No Spam, No Popups

There are no restrictions,
download as much as you like!

Unlimited Downloads

DRM Free Unlimited Video Downloads with Membership.

Mobile Ready

Compatible with Android, iOS, BlackBerry, Win Mobile and others