Mature Babe Kaori Sucks Dick For A Big Bukkake Facial - Video Scene 1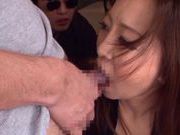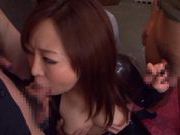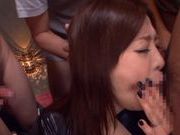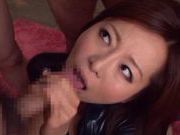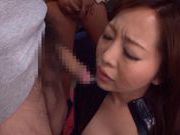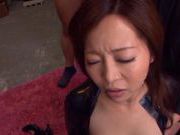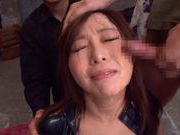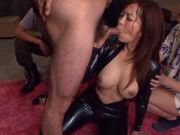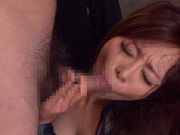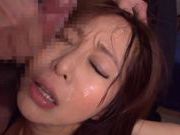 Kaori´s beautiful mature face is perfect for a job like this, as she´s got all these guys with cocks that need to erupt and give her a hot sticky facial in the end. She busts out those big tits while they feel her up and fuck her face, and one by one they lay their cum onto her face until she´s coated in all the sticky sperm that she could handle.
| | |
| --- | --- |
| Categories: | Blowjob, Bukkake, Mature, Cosplay |
| Tags: | massive cum, multiple cumshots, cum on face, cock sucking, group action, sexy costume, hot mature, uniform |
| Model Name: | Kaori |
| Duration: | 16:33 |
Busty Kaori Restrained While Getting Fucked By A Stranger - Video Scene 2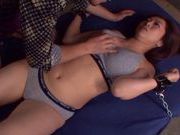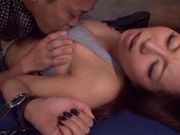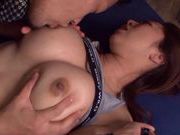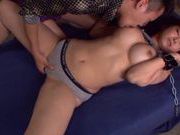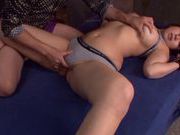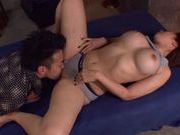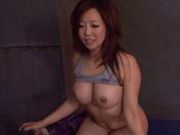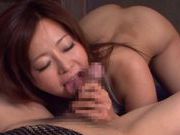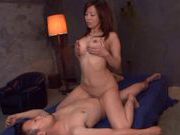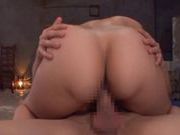 Kaori seems to always get into these tight situations that seem hopeless, with her tied up or restrained one way or another. But somehow she always manages to get out of trouble. Mostly because she´s got a hot fucking body and big tits that can get her out of any jam. This one she has some fun with though, getting her pussy filled with cock and her tits sprayed with cum.
| | |
| --- | --- |
| Categories: | Bondage, Cumshot, Hardcore, Mature, Big tits, Tit fuck |
| Tags: | cum on tits, hardcore action, dick riding, tit fuck, nice ass, cock sucking, busty, handcuffs, hot mature, tits |
| Model Name: | Kaori |
| Duration: | 26:51 |
Kaori In A Tight Outfit Tied Up And Fucked With A Vibrator - Video Scene 3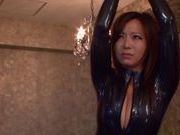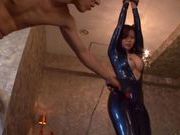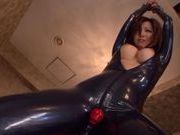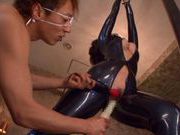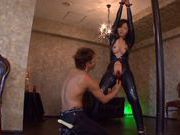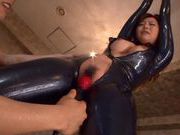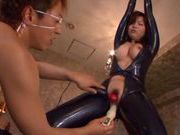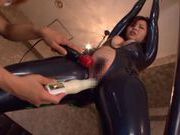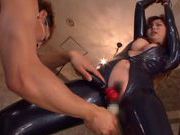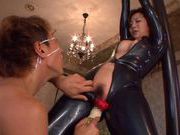 Damn, does Kaori look fucking sexy in that tight latex costume or what? Especially when she´s helpless here, tied up with her hands above her head while this guy rubs a thick vibrator between her legs. He opens up her outfit to press it right against her clit while busting out her big tits, making her pussy quiver as she gets closer and closer to cumming.
| | |
| --- | --- |
| Categories: | Bondage, Milf, Toys, Cosplay |
| Tags: | fingering, dildo, vibrator, sex toys, bounded, sexy costume, busty, hot milf, uniform |
| Model Name: | Kaori |
| Duration: | 15:43 |
Kaori In A Tight Latex Suit Opened Up For A Hard Fucking - Video Scene 4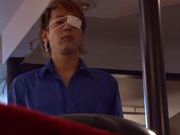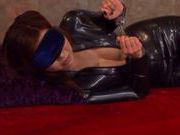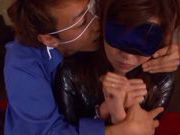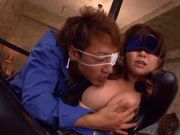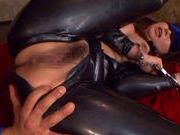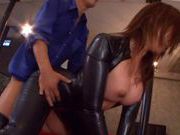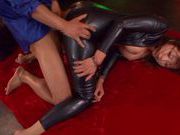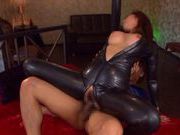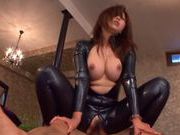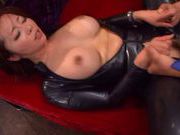 Oh no, our favorite sexy investigator Kaori has been caught and tied up in her sexy latex suit. What ever will happen to her? Lots of fun stuff apparently that she loves, as this busty MILF gets her pussy and tits exposed for his cock. She gets on top and rides her captor, and then he finishes the job with her on her back, barely pulling out in time to cum on her.
| | |
| --- | --- |
| Categories: | Bondage, Hardcore, Milf, Big tits, Cosplay |
| Tags: | dick riding, busty, hardcore action, doggy-style, pussy licking, handcuffs, blindfolded, sexy costume, hot milf, uniform, tits |
| Model Name: | Kaori |
| Duration: | 23:31 |
Busty Spy Kaori Fucked In Her Ass And Gets A Facial - Video Scene 5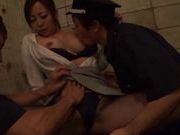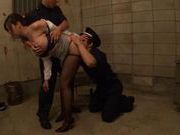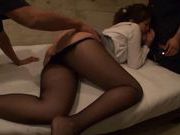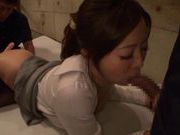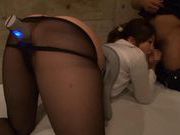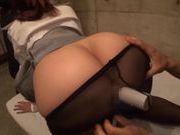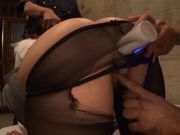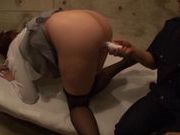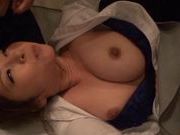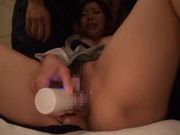 Sexy spy Kaori has many ways of getting guys to talk, and it´s mostly when she gets naked and offers up her sexy body to fuck. This guy has a weak spot for big tits, and be honest, who doesn´t? Not only does she let him fuck her tight spy pussy, she lets him in the backdoor too, as he fucks her ass and shoots gobs of white cream on her face.
| | |
| --- | --- |
| Categories: | Anal, Hardcore, Lingerie, Mini skirt, Stockings |
| Tags: | fingering, big boobs, sexy stockings, bedroom, sexy lingerie, rear fuck, kissing, cock sucking, hardcore action, busty, uniform, pussy lick, lick |
| Model Name: | Kaori |
| Duration: | 36:35 |
Join Now & Get Access to
All Super Mega Content right now with easy 3 steps
Sites: 24
DVDs: 6113
Videos: 25784
Pictures: 7952
Models: 2624
Only $7.50/month
Don't Hesitate
Join Now
100% Anonymous
100% Trusted
100% Secure
Risk Free
Credit Card
Money Back Guarantee
VeriSign Trusted
Safe Web Hosting

Secure and Safe Data Management.

No Spam, No Popups

There are no restrictions,
download as much as you like!

Unlimited Downloads

DRM Free Unlimited Video Downloads with Membership.

Mobile Ready

Compatible with Android, iOS, BlackBerry, Win Mobile and others