Office babe Meguru Kosaka gives awesome blowjob - Video Scene 1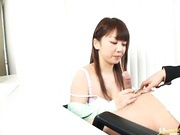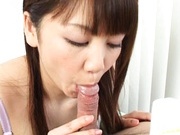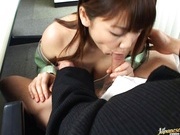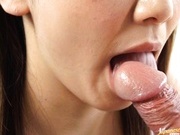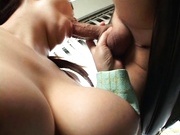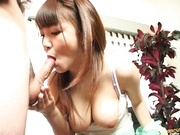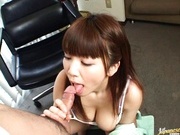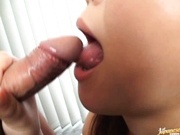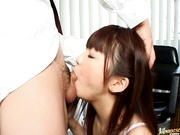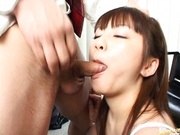 Hot milf Meguru Kosaka loves to get down and dirty and the hot babe show off her ball licking and cock sucking expertise. She is a busty office who always gets what she wants so she sucks off the bosses and gets a raise and a promotion at the same time. As you can see she is amazing at sucking fat cock and definitely gives the best blowjobs around the place. The guys all get so horny that they explode in her mouth all of the time.
| | |
| --- | --- |
| Categories: | Blowjob, Cumshot, Milf, Office lady |
| Tags: | cum in mouth, headjob, busty, ball licking, cock sucking, hot milf, office suit, uniform |
| Model Name: | Meguru Kosaka |
| Duration: | 10:48 |
Hot Meguru Kosaka loves to suck and fuck - Video Scene 2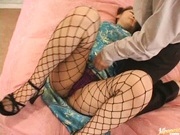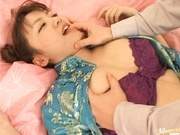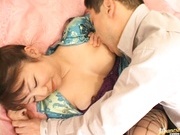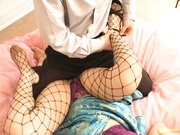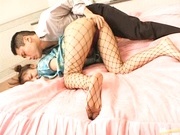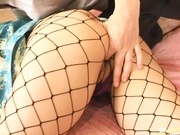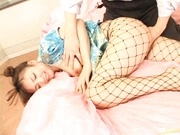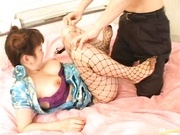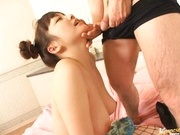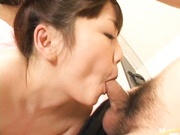 | | |
| --- | --- |
| Categories: | Blowjob, Creampie, Hardcore, Milf, Big tits |
| Tags: | creamed pussy, doggy-style, hardcore action, cock sucking, busty, kissing, fishnet pantyhose, qipao, bedroom, hot milf, pussy-creampies, tits |
| Model Name: | Meguru Kosaka |
| Duration: | 28:23 |
Wild nurse Meguru Kosaka fucks her pussy with sex toys - Video Scene 3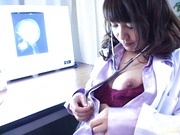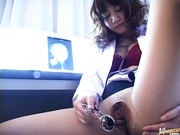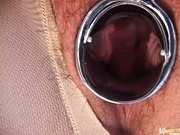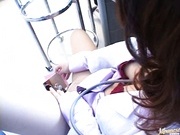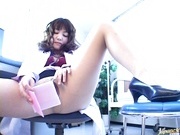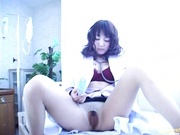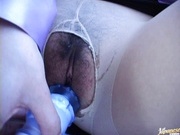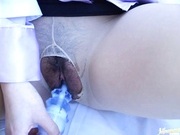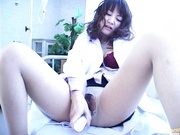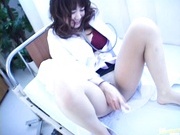 Nice teen Meguru Kosaka is a really wild nurse who has a nice pink pussy that needs to be fucked all of the time, or else she gets in a really bad mood. The horny babe likes to go solo sometimes at work so she gets out all of her sex toys and penetrates her pussy like mad. The loves dildo insertion and drills her pussy like crazy. But now she is so hot and moist that she will definitely suck and fuck her next patient.
| | |
| --- | --- |
| Categories: | Amateur, Toys, Teen, Lingerie, Nurse, Stockings |
| Tags: | sexy lingerie, pussyhole, pink pussy, dildo insertion, solo girls, ripped pantyhose, sex toys, speculum, wild nurse, nice teen, misc, uniform, pussy, teen pussy |
| Model Name: | Meguru Kosaka |
| Duration: | 08:44 |
Meguru Kosaka - Video Scene 4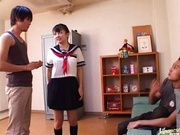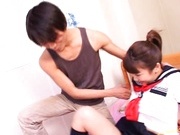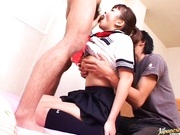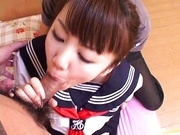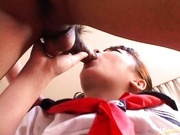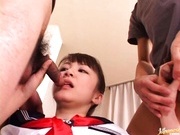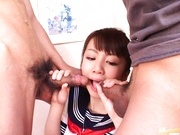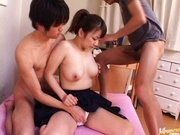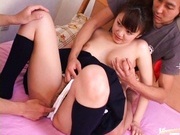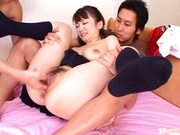 | | |
| --- | --- |
| Categories: | Blowjob, Group sex, Hardcore, Threesome, Teen, Cosplay, Schoolgirl |
| Tags: | sperm eating, cum in mouth, dick riding, doggy-style, hardcore action, nice ass, fingering, cunt licking, cameltoe, busty, close up, double blowjob, cock sucking, mmf, group fuck, school uniform, nice teen, uniform |
| Model Name: | Meguru Kosaka |
| Duration: | 32:00 |
Join Now & Get Access to
All Super Mega Content right now with easy 3 steps
Sites: 24
DVDs: 6113
Videos: 25784
Pictures: 7952
Models: 2624
Only $7.50/month
Don't Hesitate
Join Now
100% Anonymous
100% Trusted
100% Secure
Risk Free
Credit Card
Money Back Guarantee
VeriSign Trusted
Safe Web Hosting

Secure and Safe Data Management.

No Spam, No Popups

There are no restrictions,
download as much as you like!

Unlimited Downloads

DRM Free Unlimited Video Downloads with Membership.

Mobile Ready

Compatible with Android, iOS, BlackBerry, Win Mobile and others